---
DATA VISUALISATION
& PRINT DESIGN
Photos > Albums > Recents > Select...
Small data is exactly what it sounds like - small datasets, usually taken from and about everyday life. I decided to study the data that we unconsciously collect with our phones, so using the last 100 photos on the phone camera rolls of 11 friends and myself, I designed a 115-page book of visualizations about the content and the people they belonged to. The photos are only included as standalone cards in the back so the viewer focuses more on the extracted data.

---
---
PART ONE ︎︎︎
Each of the 12 participators gets three spreads to themselves. The first page gives an overview of all 100 images - their sizes, proportion to one another, and type of image (shown through color, key at the top of page).

The second spread shows the content, and the third highlights what made their data unique. Use the ︎︎︎ arrows ︎︎︎ to navigate.
---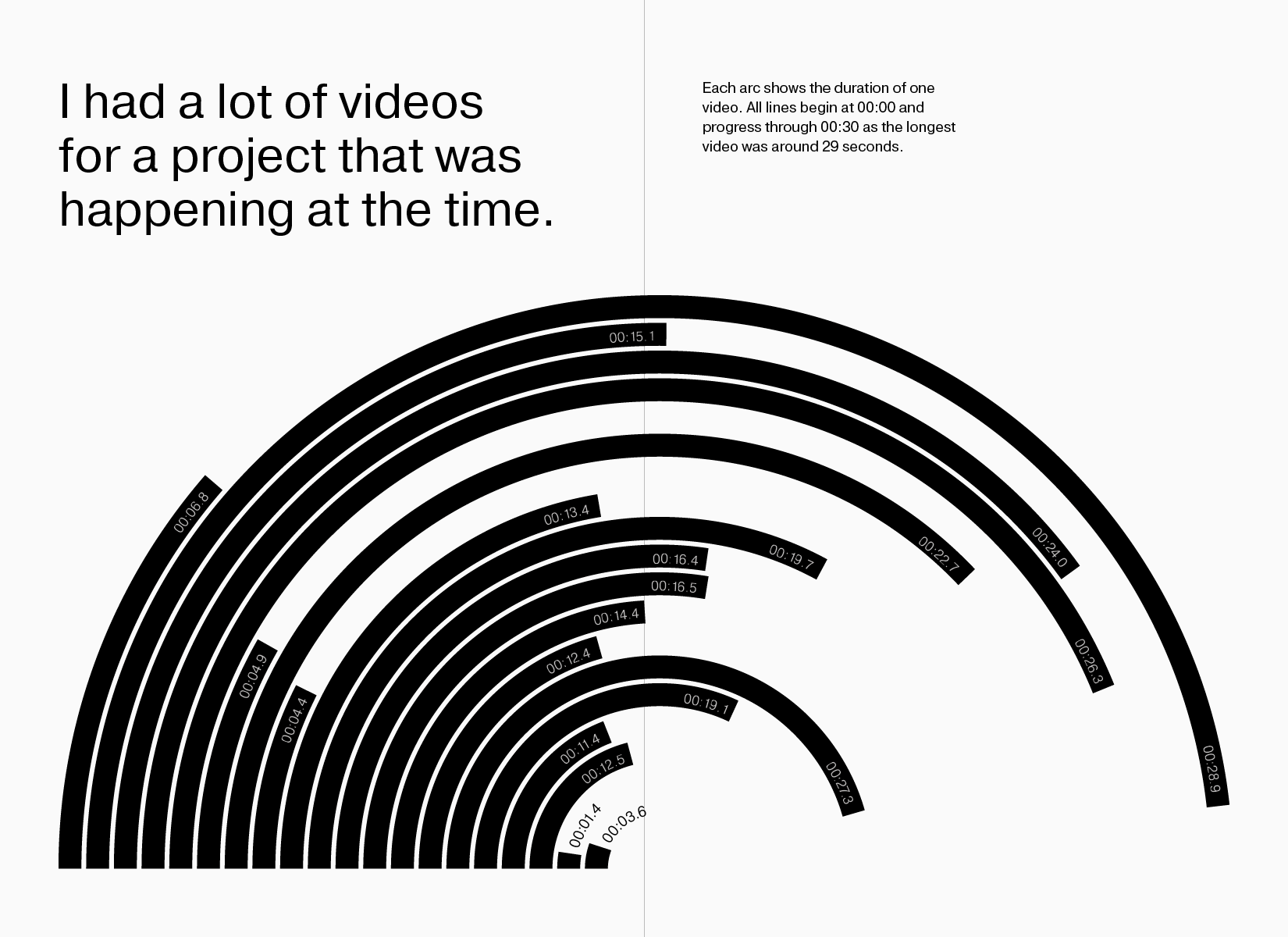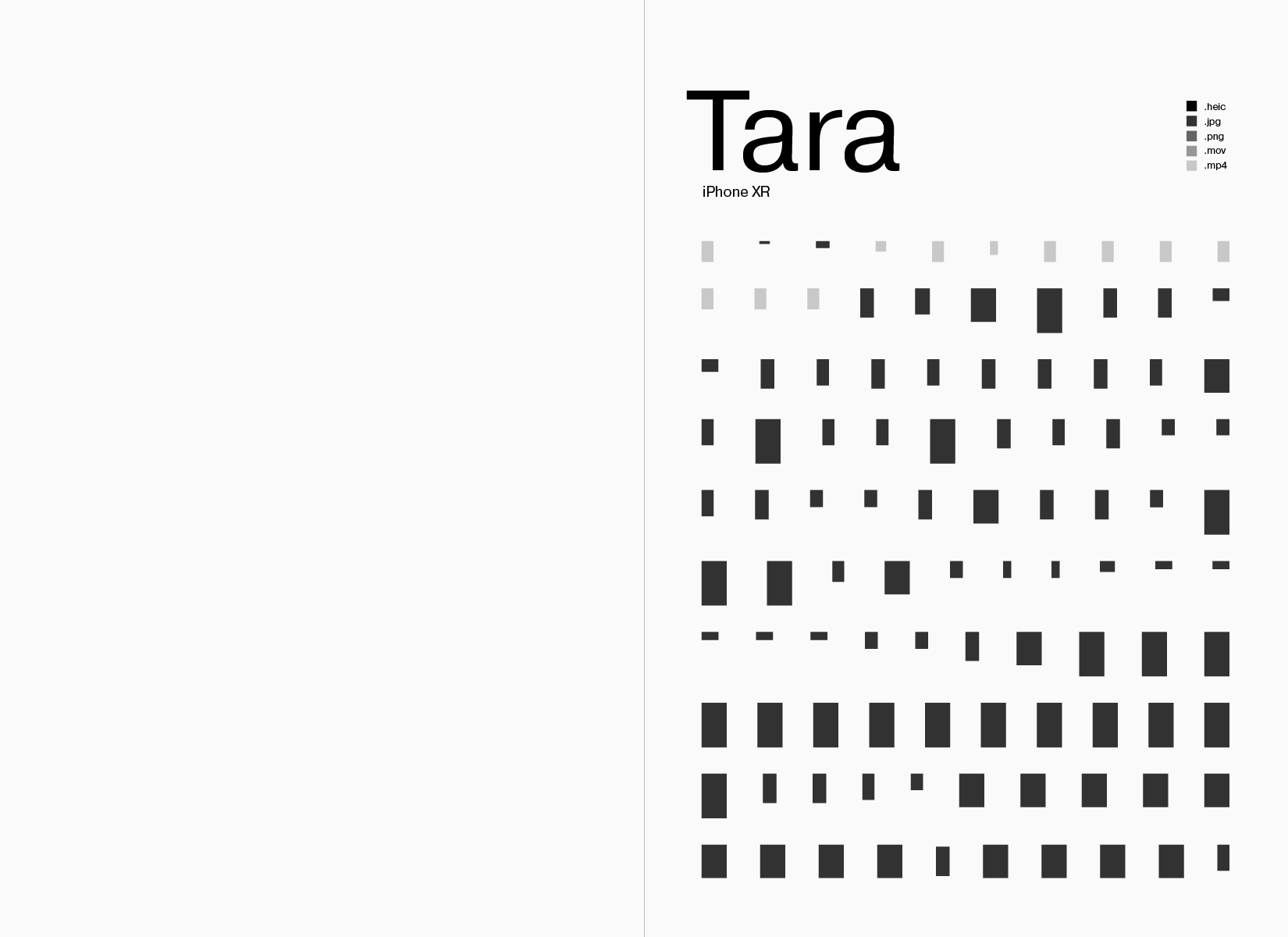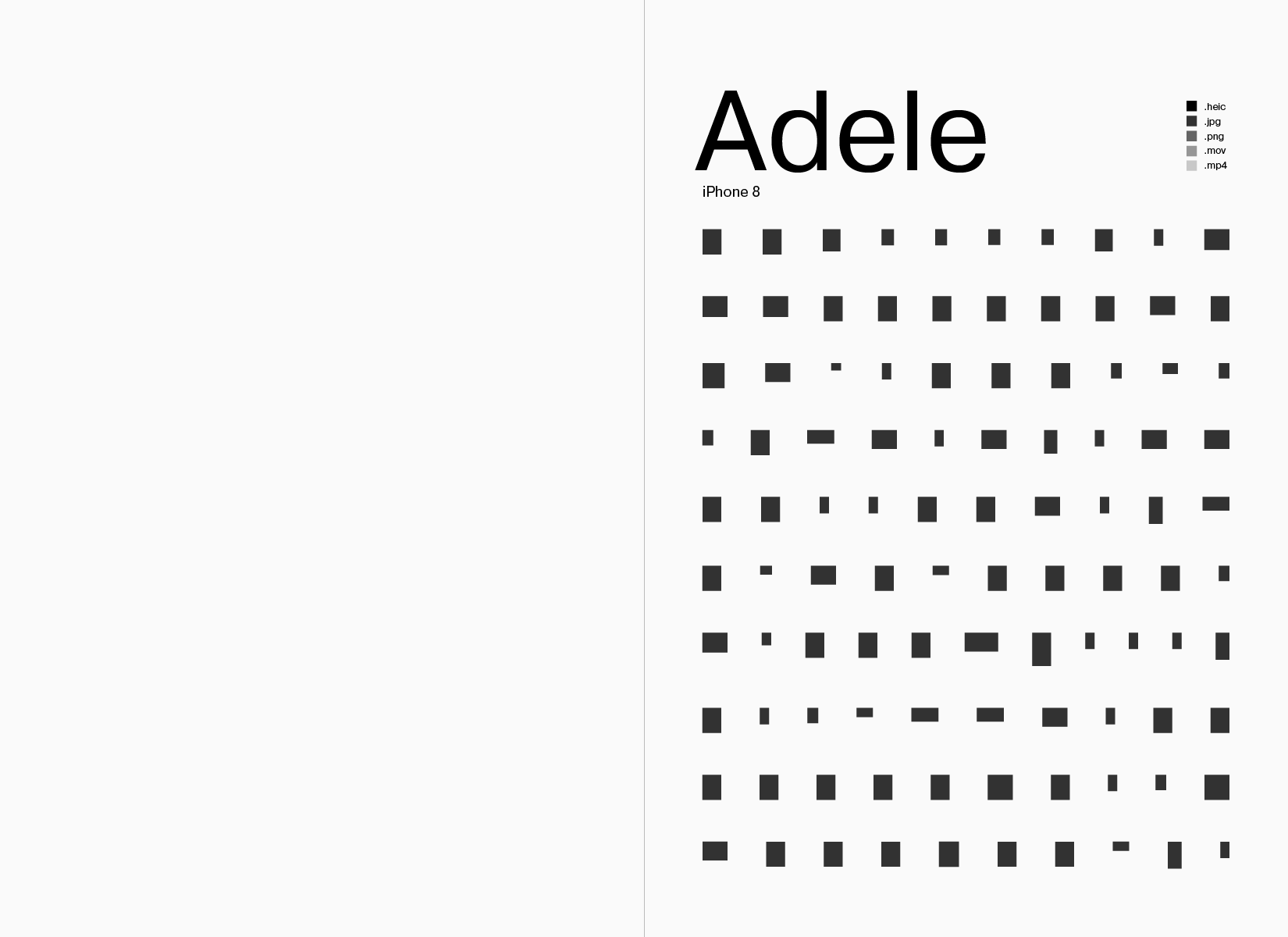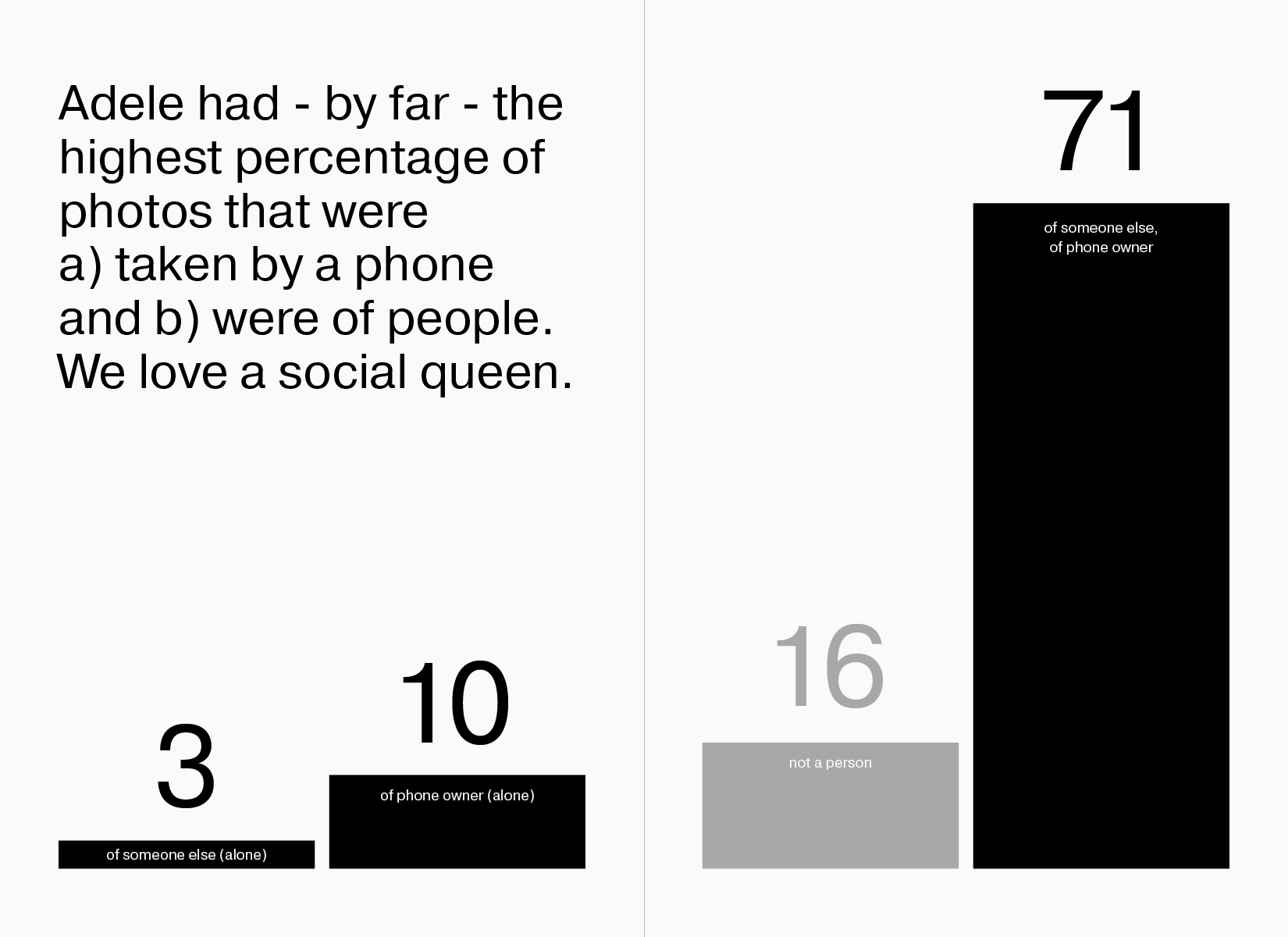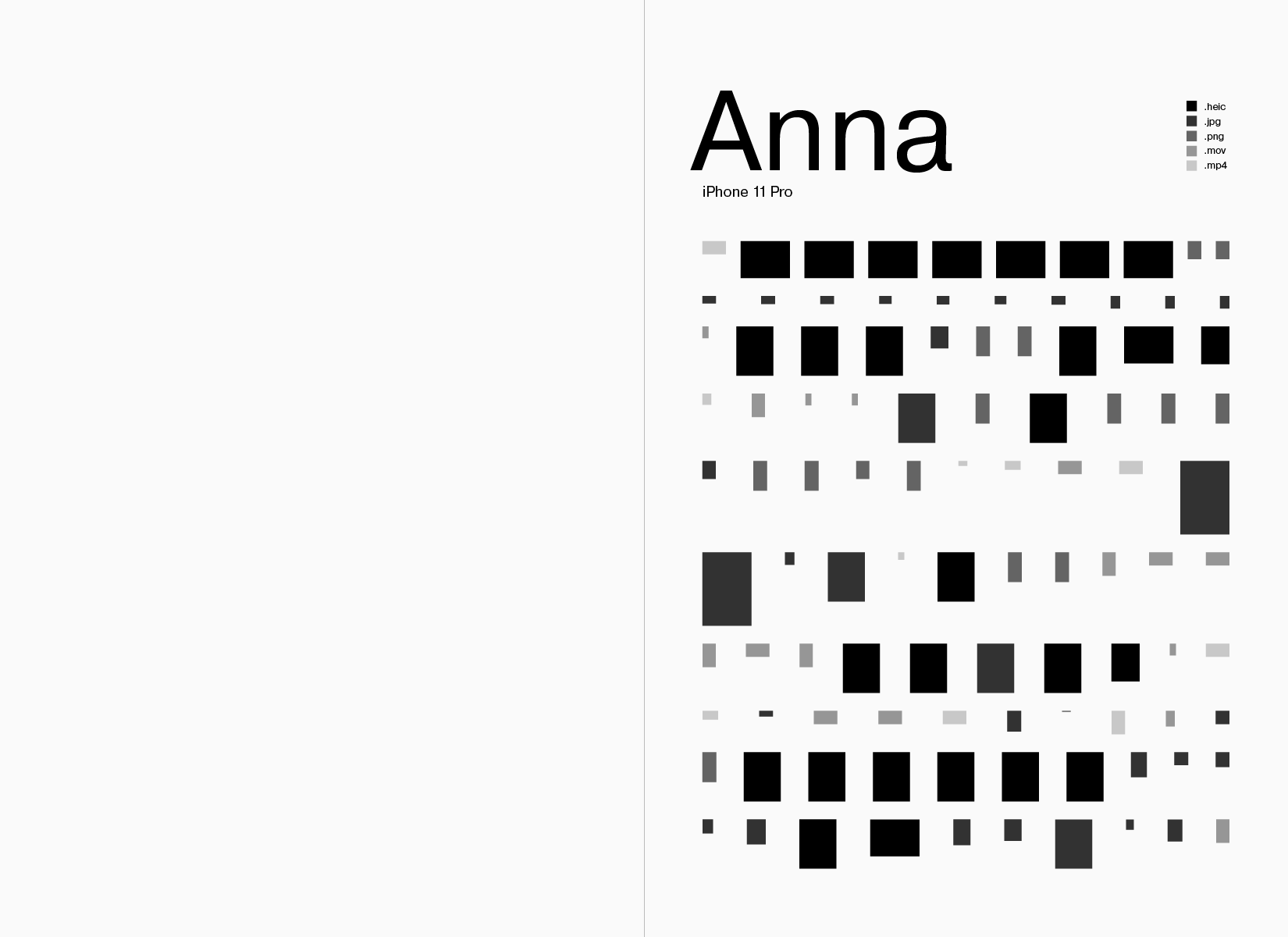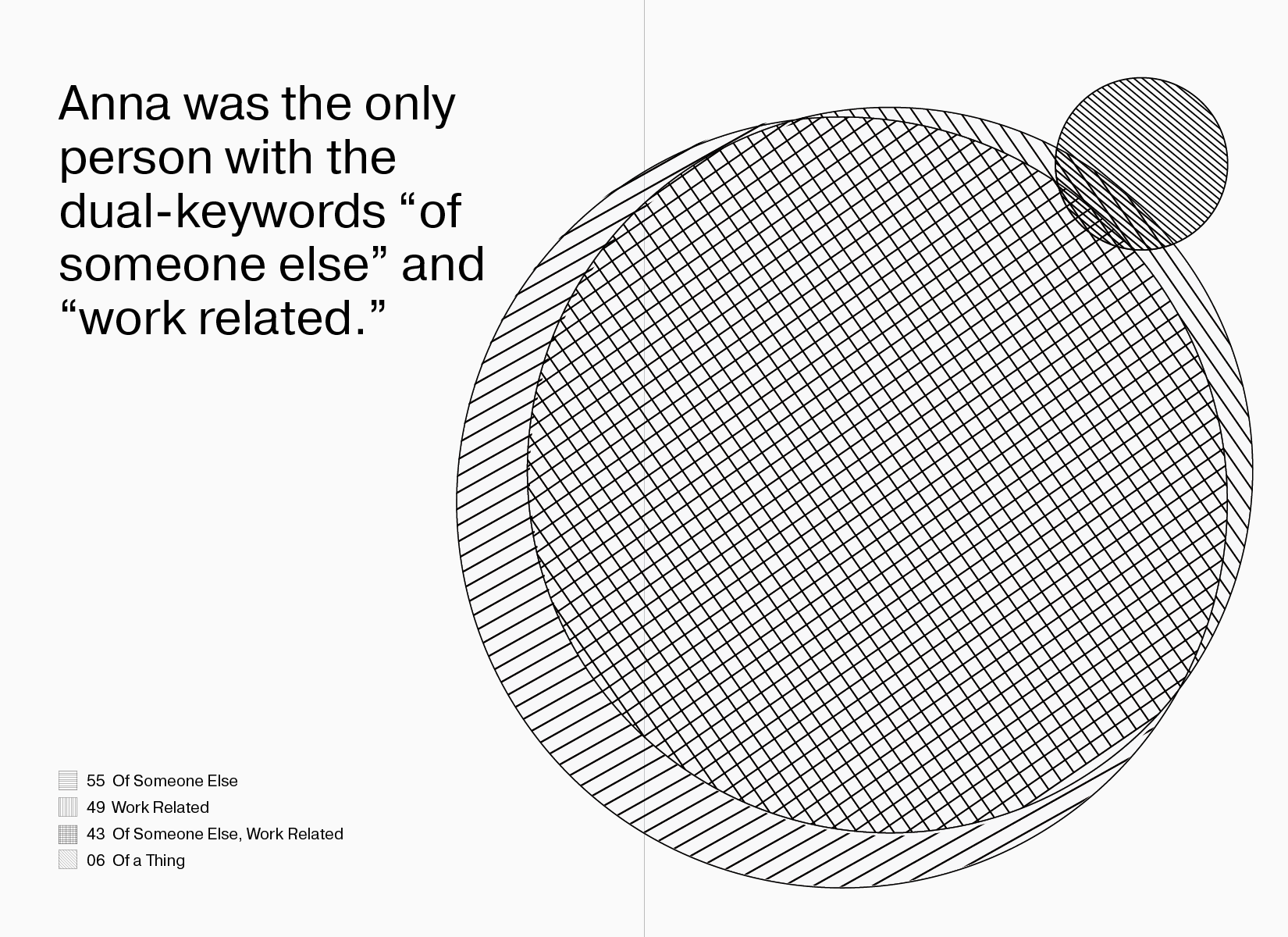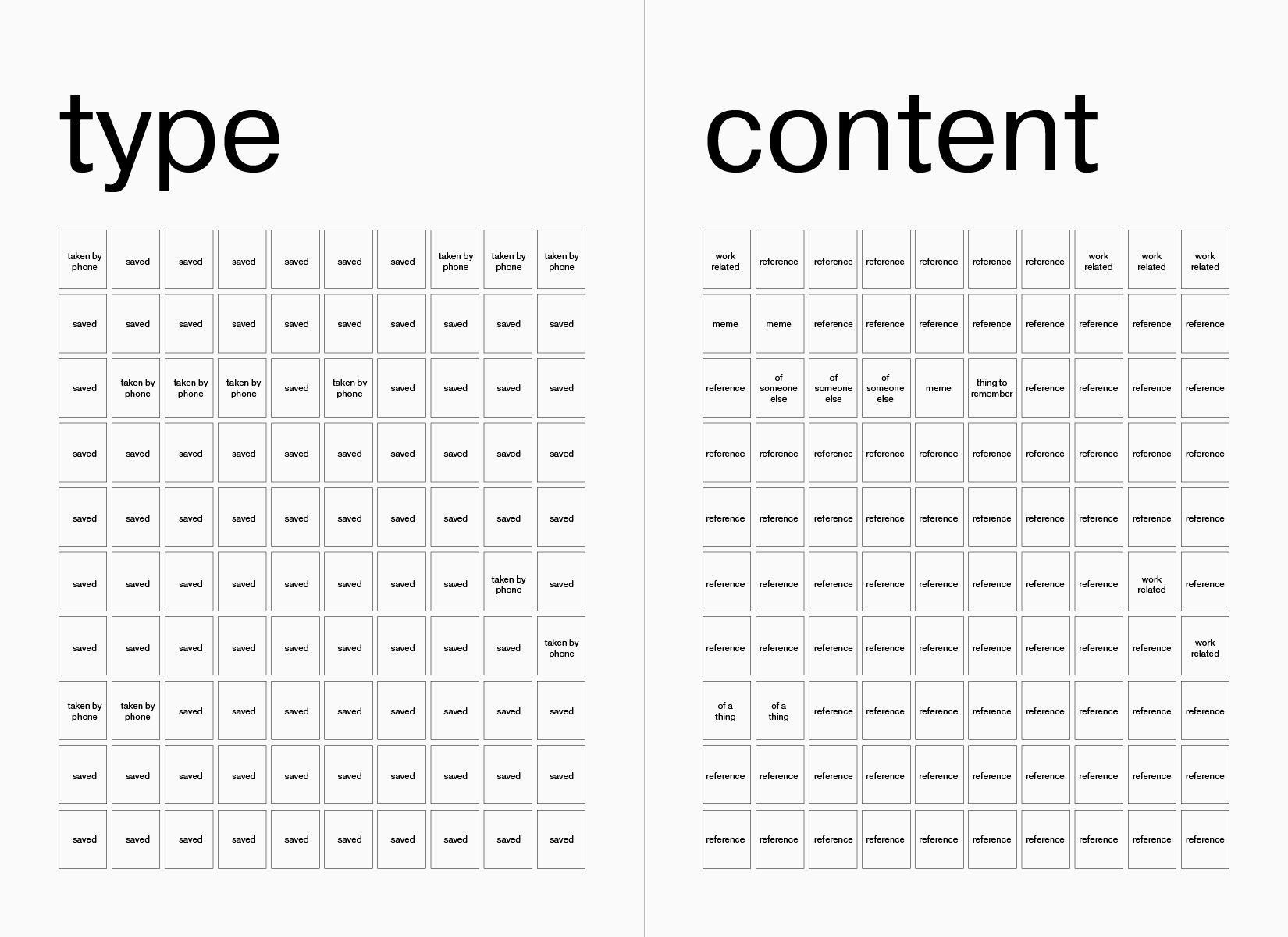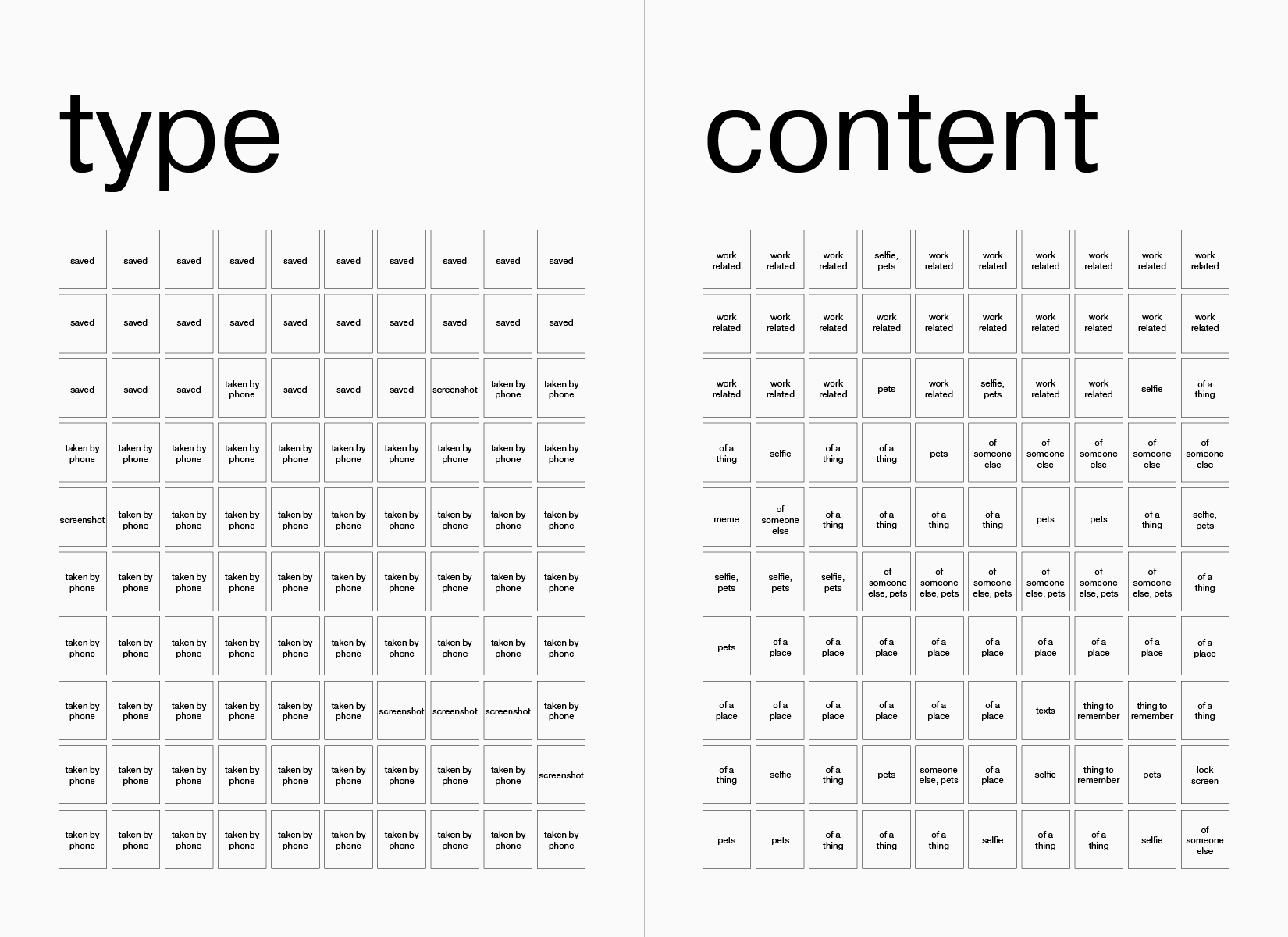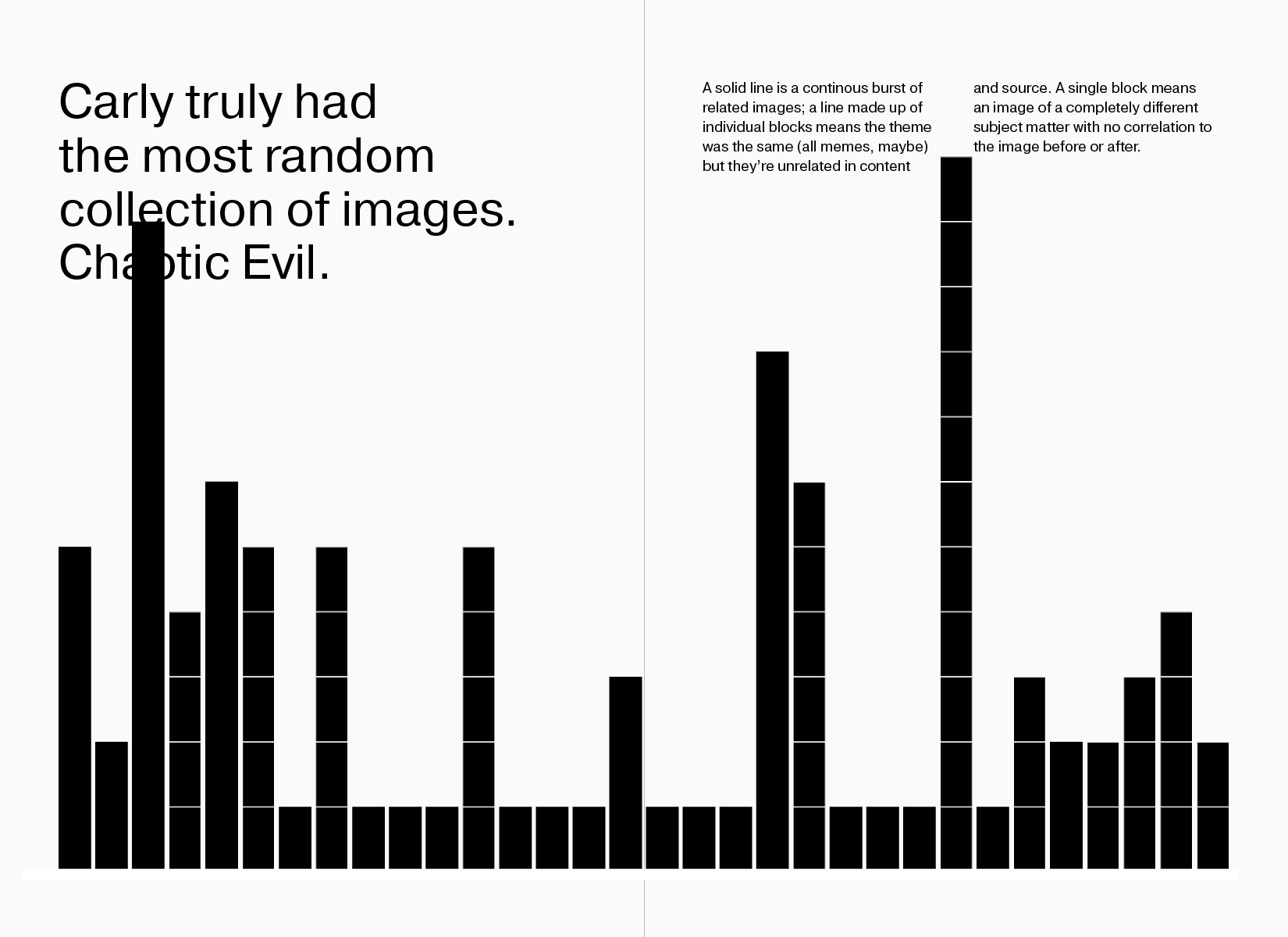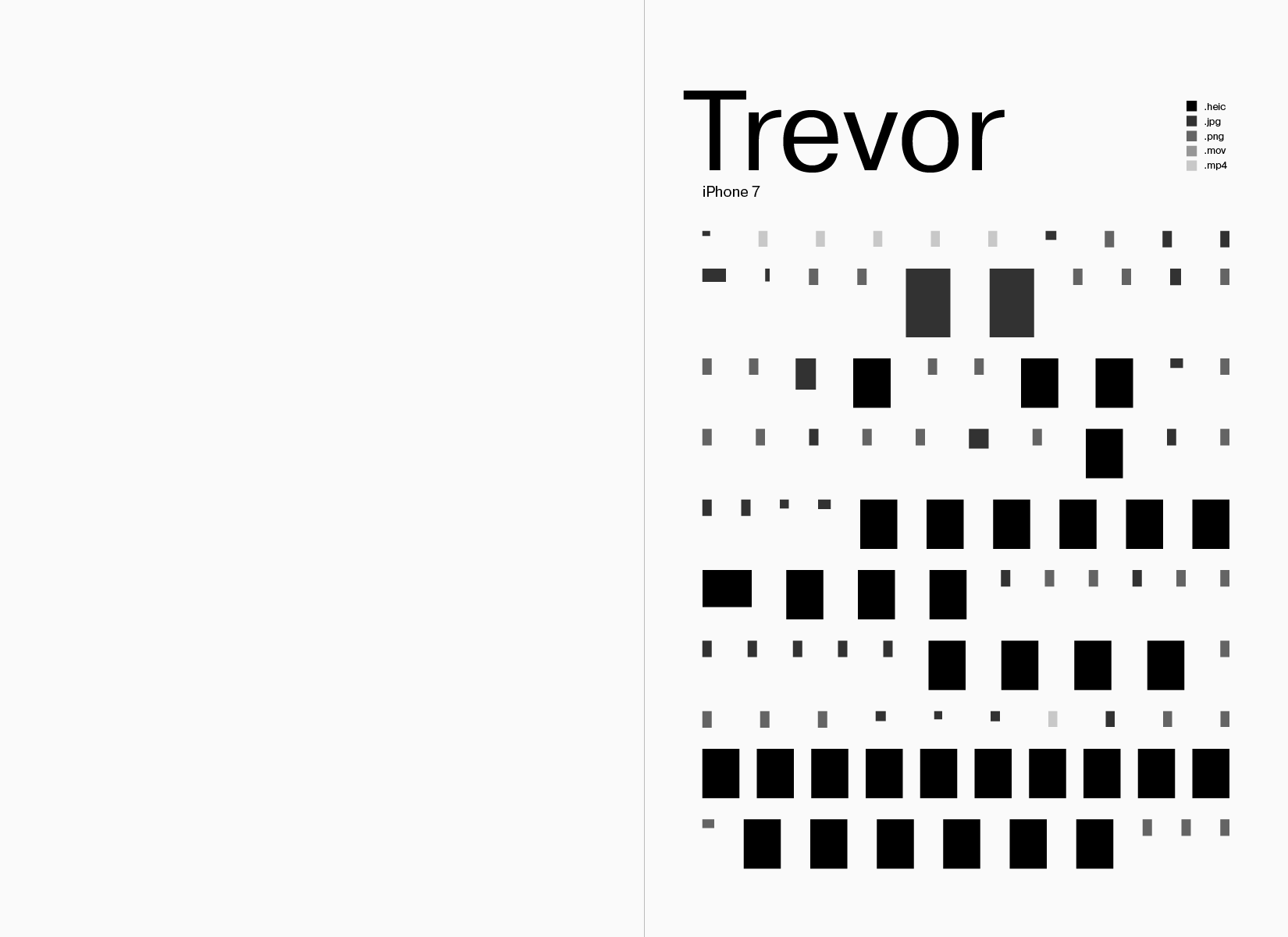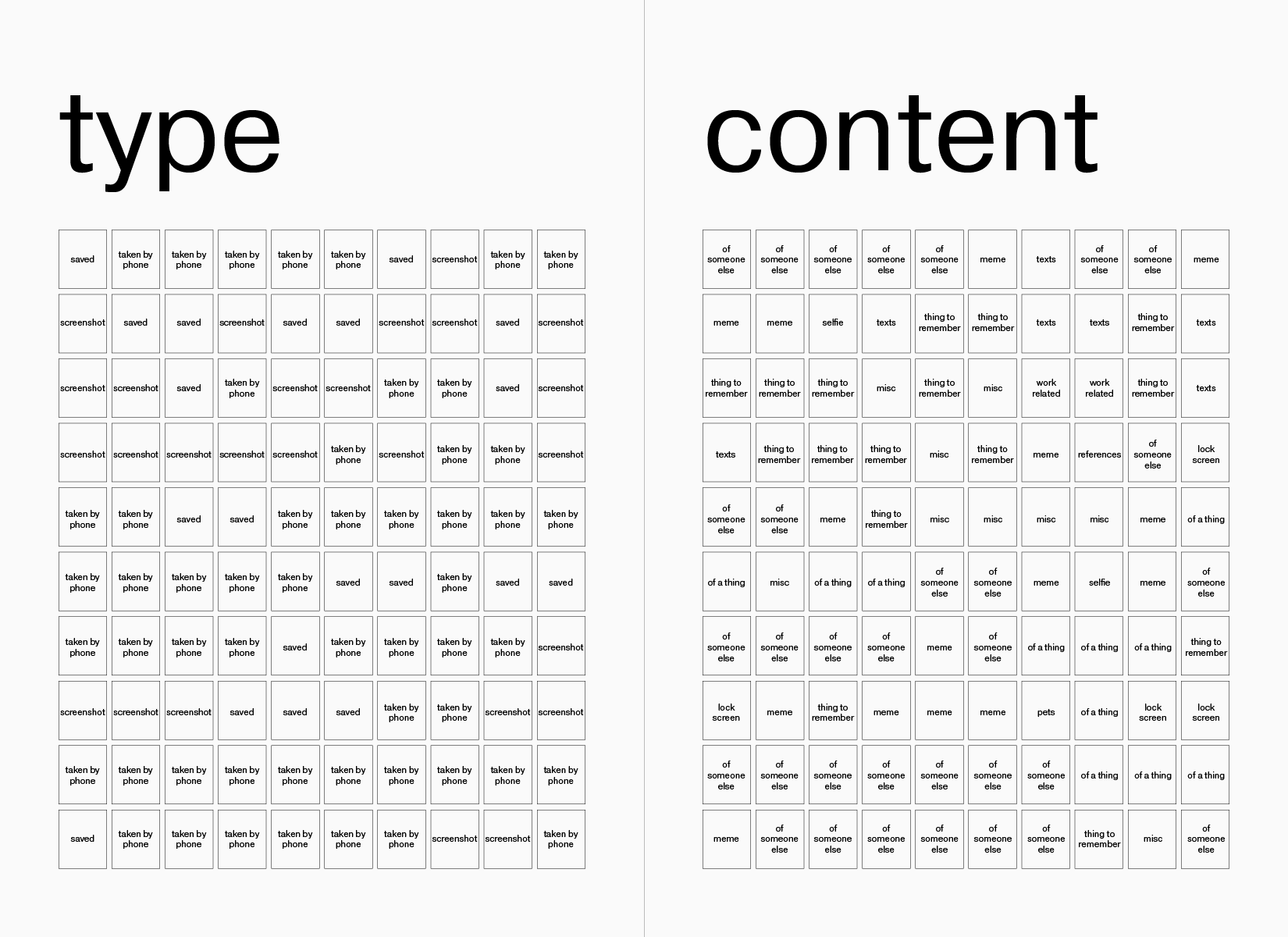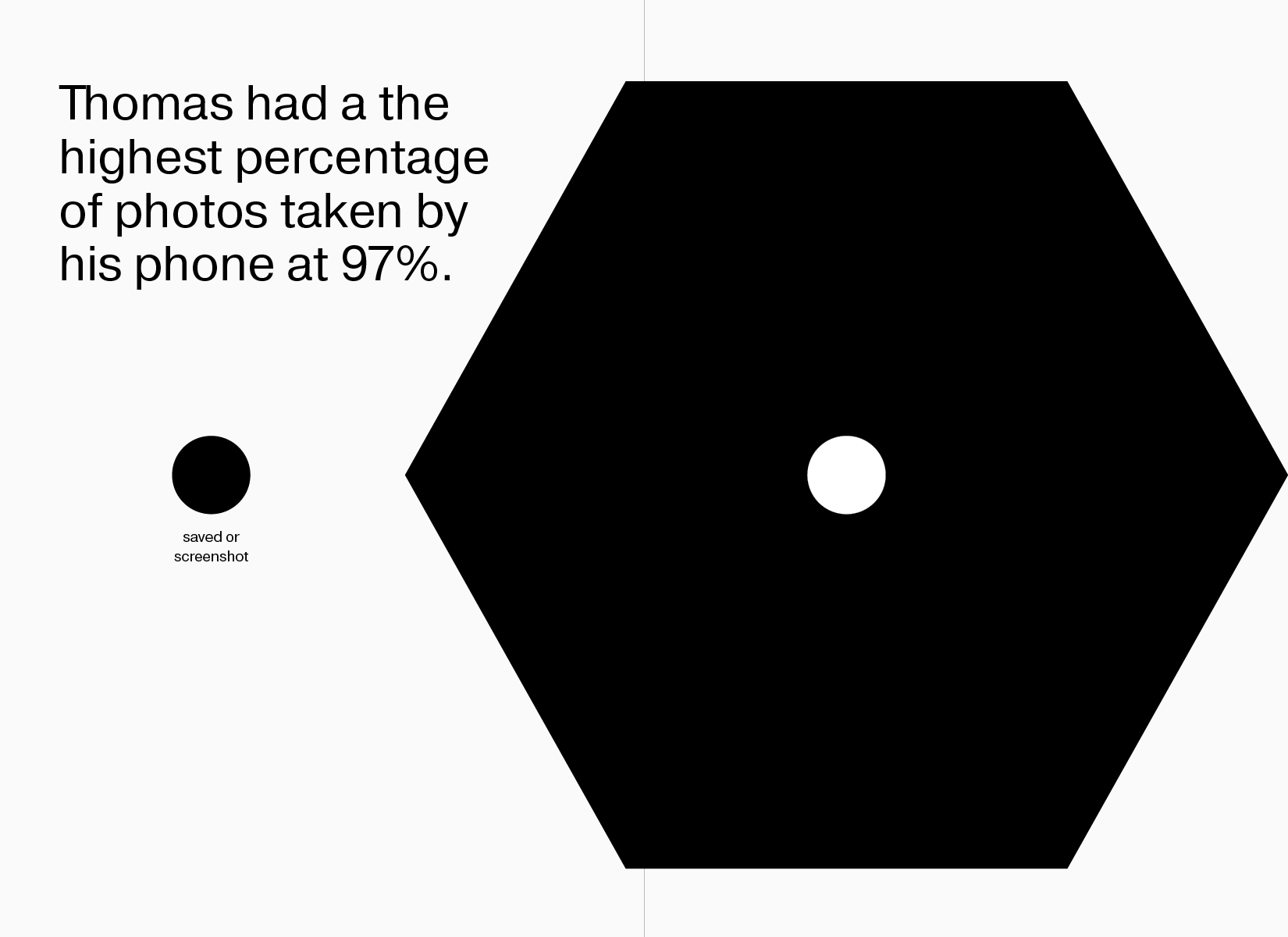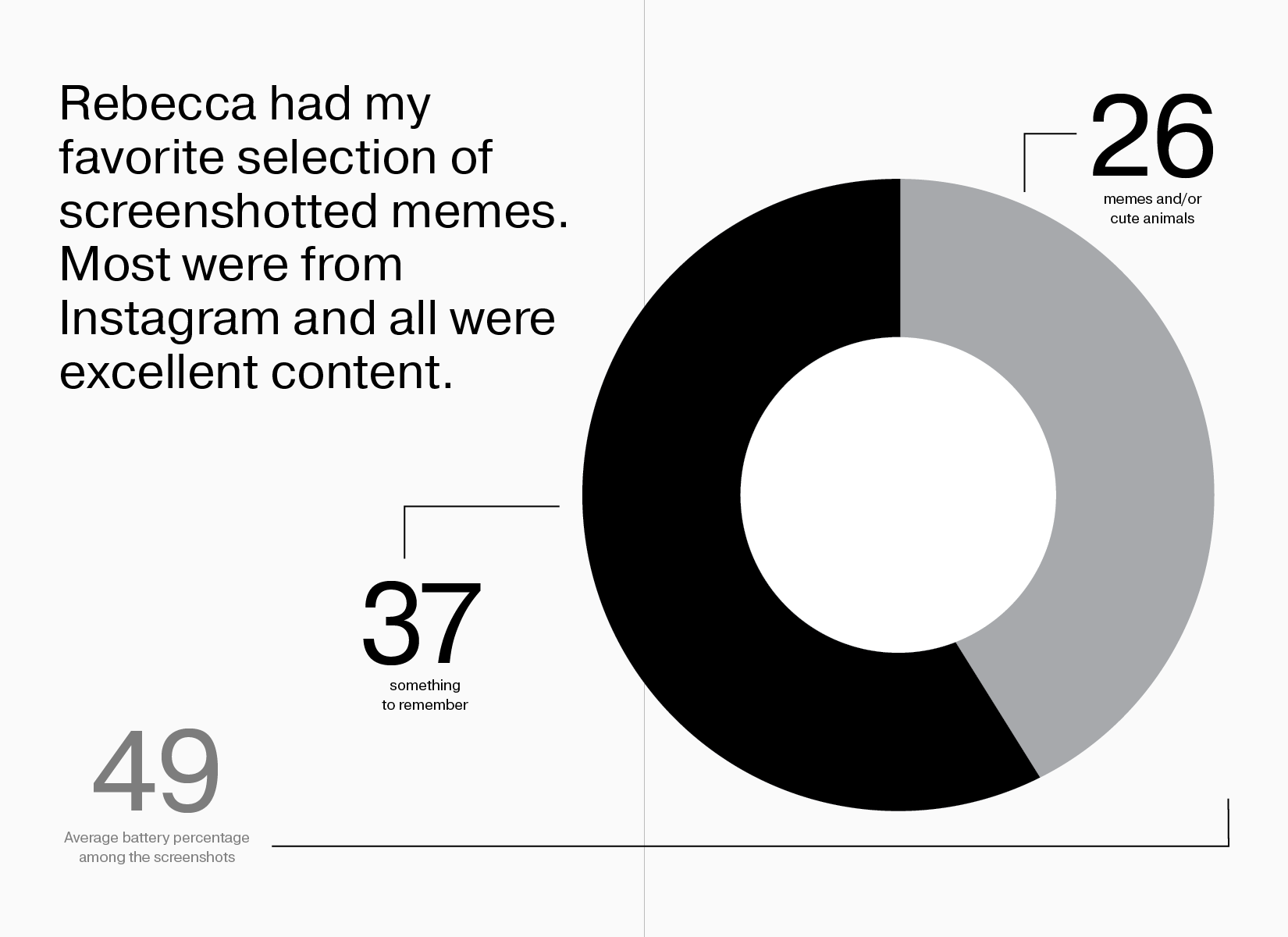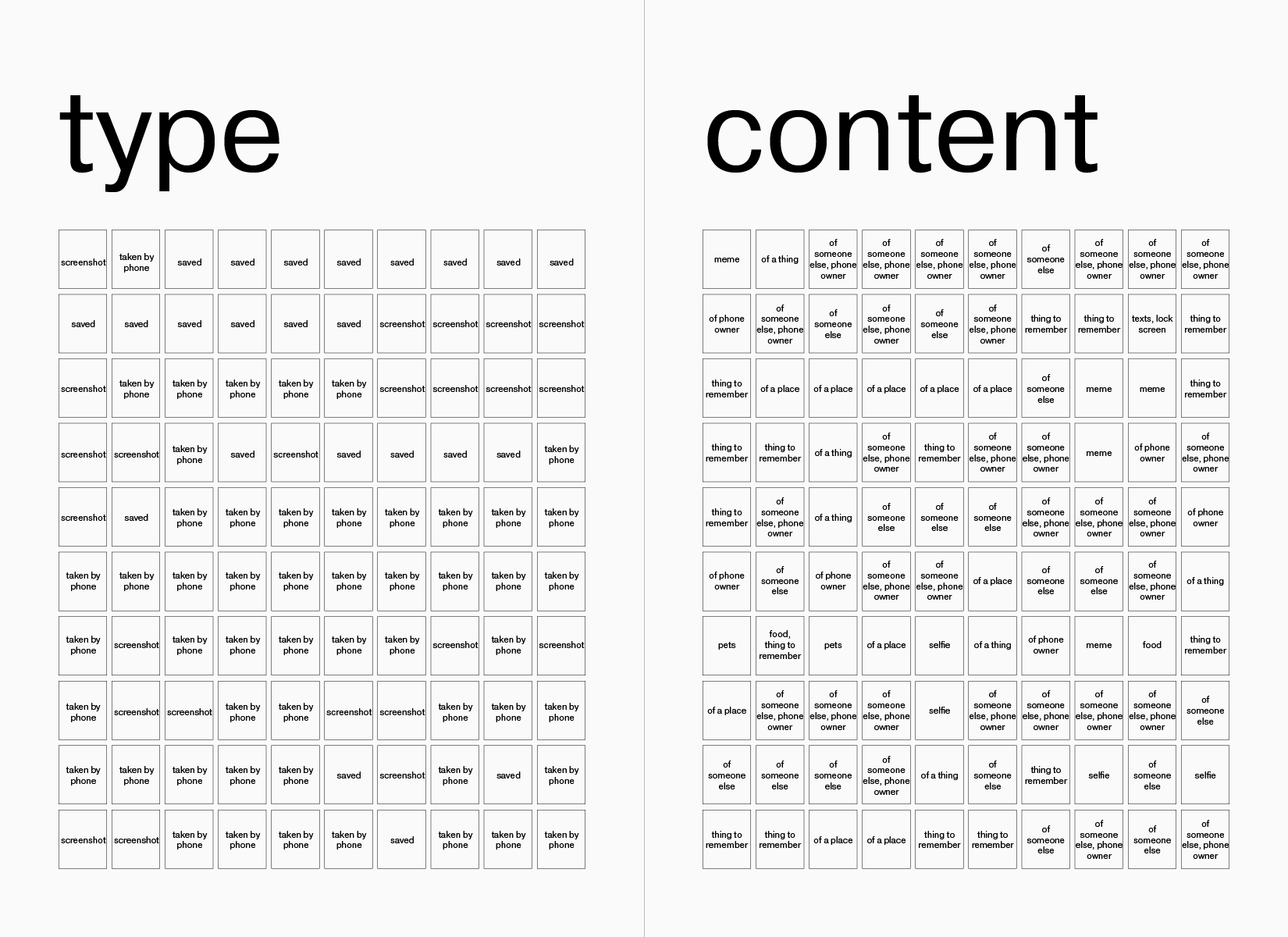 ---
PART TWO ︎︎︎
Combining everyone's data and/or showing direct comparisons between the 12 sets.
---