---
PRODUCT & INTERACTION DESIGN
The Cube
The Cube is a tool to help [primarily] students address procrastination and maximize productivity. The cube functions as a rotating timer system that holds a maximum of 5 tasks, is physically interactive, and fully customizable by the user through an accompanying app. The task disappears, line by line, as the set time period passes.

---
PRODUCT PROTOTYPE ︎︎︎
Visualized in Adobe XD with a little help from After Effects and Photoshop, the cube would be plastic, approximately 1.5" square, and interactive through its LED display on all 6 sides and haptics.

---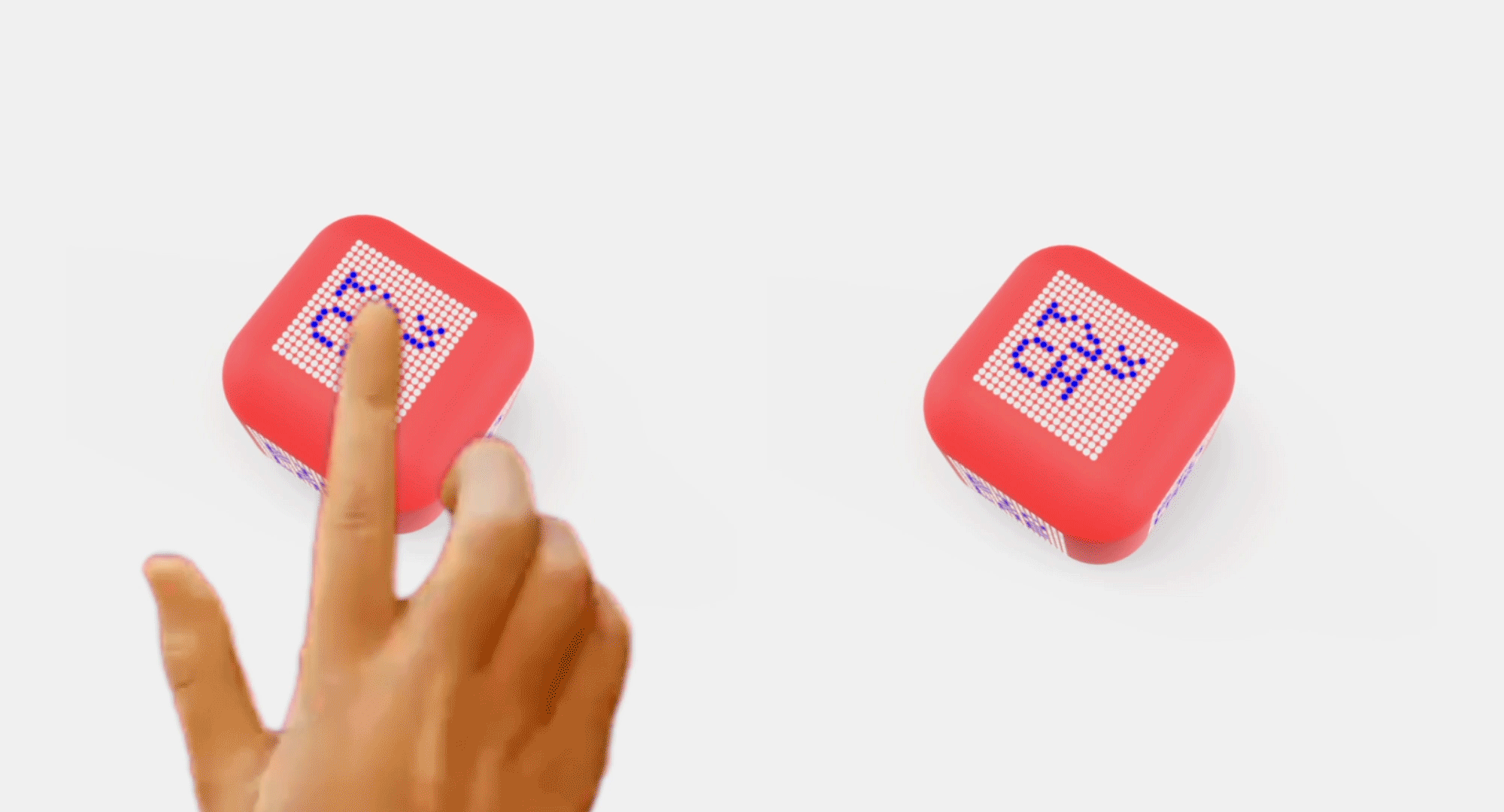 ---
APP PROTOTYPE ︎︎︎
The cube is set through an app on the user's phone. The UI is meant to be clean and straightforward so it can be set as quickly as possible, and then the phone would be muted as long as the Cube is active.

There are two versions of the prototype, seen below. The left is the standard version and the right is for visual thinkers.
---